IS AUDIT
In our digital, information-driven world, Information Security and Cybersecurity issues and risks are ever increasing for the business today, both in number and complexity, and is only expected to grow exponentially.
Information security and cyber-threat management is a strategic imperative to the businesses. The rapid advancements in technology, coupled with a corresponding increase in the sophistication of cyber criminals and cyber legislation, have made it essential for the board and audit committee to be informed and proactive.
Information security is becoming a top-of-mind issue for most CXOs and boards, and are becoming more pre-emptive in evaluating Information security risk exposure as an enterprise-wide risk management issue.
Our IS team with professionals from diverse areas and experience across domains, enables us to support your Information security requirement.
Our review includes prudent and adaptable controls to respond to changes in the threat landscape, and advise for preventing, detecting and strong response to breaches, and resiliency plans.
Our services include:
Information Technology Audit
IT General Controls Review
Compliance based Audits – SEBI/ IRDA / Registration Authority
IT Act Review & Compliances
Data Migration Audit
Data Centre, BCP/DR audit
Vulnerability Assessment & Penetration Testing
Application Audit
Assistance – IT Control Design / Security Policy
Forensic Audit – Cyber/Mail
Due Diligence
TALK TO OUR TEAM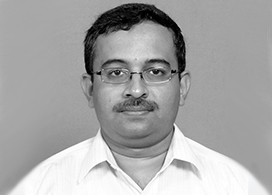 Chandrasekhar R, FCA, CISA, CISSP,.
Head- IS Audit
Chandrasekhar has more than fifteen years of exper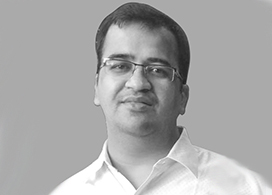 Manoj Kumar Jain, FCA, CISA, CIA, Dip IFRS
Partner
Manoj has more than ten years of experience in aud