Chandrasekhar R, FCA, CISA, CISSP,.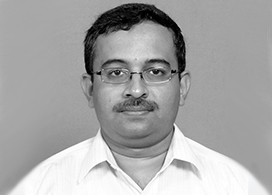 Email:
Mobile:
Phone:
Office:
sekhar@yandr.in
+91 98415 82933
044 2243 2030
Velachery, Chennai
Chandrasekhar has more than fifteen years of experience, in Information Security and IT Audits. He heads the firm's IS & Risk Advisory services.
He is a
Certified Information Systems Auditor (CISA) from ISACA, USA,
Certified Information Systems Security Professional (CISSP),
ISO 25999- Systems Implementation
ISO 27001 Lead Auditor
Diploma in Information Systems Audit (DISA)
Post Graduate in Diploma in Cyber Laws, and Cyber Crime and Information Security
Certified Lead Implementer for BS 10012:2017 (Personal Information Management System including GDPR)
Chandrasekhar has been involved in the audit of a wide variety of clients and industries, with specific focus on Information Security and IT Audits.
He also has on-going experience in providing information security audit for banks, insurance companies and large enterprises and regulatory driven audits in the field of Information Security. He has experience in performing PCI-DSS Compliance Pre-Audits, ISO 27001 Pre-Audits, SSAE 16 Audits and Information Technology Act, 2000 compliance review.
He is also a trainer in Information Security and a faculty for CISA.